DISCOGRAPHY
Fractal Altar
Released April 30, 2021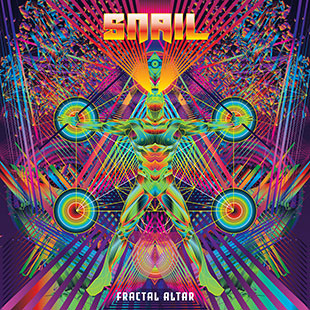 Snail's 5th Full Length Album
Fractal Altar picks up where their last LP Feral left off — heavy, fuzzy melodic tunes with floating harmonies and lyrics that explore both inner and outer space. But this time, the band comes recharged and rejuvenated, enthusiastically triumphing over their dark side and reveling in their power trio roots.
---
Nothing Left For You / Fearless
Released May 1, 2020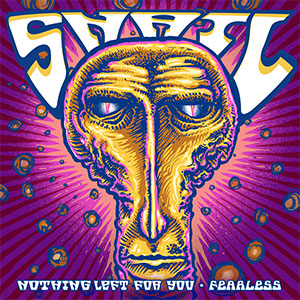 A Taste of the Upcoming LP
"Nothing Left For You," the advanced single from their forthcoming as-yet-untitled LP, is accompanied by a cover of Pink Floyd's "Fearless". This is only the second time Snail has recorded a cover song in its existence. The two songs are available as a digital-only download from Bandcamp. "Nothing Left For You" will appear on the LP in physical form but "Fearless" will be an exclusive digital release.
Says Snail: "We've all had someone or something in our lives that were just toxic, and no amount of expended energy could turn that around. This song is a final kiss-off; a cathartic, scathing take down that is sometimes necessary to move past a relationship and regain a sense of self and power."
Why cover "Fearless"? "Having been Floyd fans forever, we have been talking about doing that tune for 25 years. It's a great song, and seemed open for a heavy interpretation. When writing "Nothing Left For You," I actually used some characters from "Fearless" in the lyrics, so it only made sense to pair these two and finally realize the vision," says Matt Lynch, bassist/producer.
---
Feral
Released September 25, 2015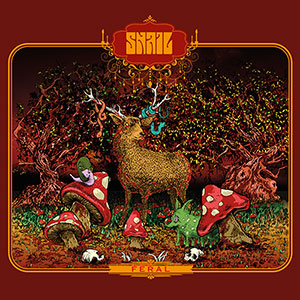 Continuing Evolution
After a 2-year gestation period, Snail returns from oblivion with their most diverse album of all time. 'Feral' conceptually embodies the resolve of existential angst as the individual self collapses and it will undoubtedly prove to be one of the most suitable soundtracks for mind-expanding activities. Don't freak out.
"Snail have been around since 1992, 20 years later they delivered their masterpiece."
"Snail's sound drifts in and out of your head, prompting different feelings, different vibes, and pulls them all together in a swirl of well-crafted songwriting...Really, do yourself a favor and listen to this."
"I think this might be one of the most versatile stoner rock / doom albums I've ever heard...My fingers hurt from all the praise they had to write down but fact remains, this album kicks ass."
---
Terminus
Released May 1, 2012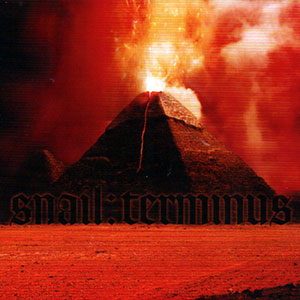 The End is the Beginning
"Terminus" showcases all fresh material, infused with the enthusiasm of newly minted collaboration. Influences that were not evident in past works come to the fore, steeped in early-eighties proto-metal and psychedelia. The subject matter is noticeably more mature, as the entire record delves into the themes of mortality and its implications in our modern world. The name Terminus is latin and translates as "boundary stone." It signifies both the death of the old Self/World and the birth of the new, as represented by the cover art depicting Nature blasting through one of the great icons of Civilization. From crushing doom to head-bobbing Camaro rock and hypnotic psych, "Terminus" is Snail's most varied work to date, rife with meaning and hidden messages; but most importantly, IT ROCKS.
"High on my list of most-anticipated 2012 releases"
---
Blood
Released August 4, 2009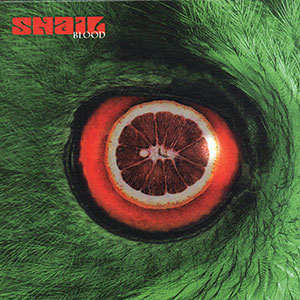 This was the album 13 years in the making. Armed with old cassette demos and a few new tunes Snail entered the studio in May 2008 to finally record the lost second album. They completed the basic tracks at Matt's studio in Los Angeles and over the next 5 months overdubs were recorded at Mark's home near Seattle. Gear was abused, tube amps were blown and the result was an album that embodied all of Snail's suppressed musical expression - with fury!
Analogous to the slow, relentless power of erosion, SNAIL melts mountains and reshapes earth with their latest offering, "Blood." A band that once shared the stage with Stoner/Doom contemporaries SLEEP, SNAIL embarked on a 13-year sacred journey to Sheol from whence they recently emerged. Crushing proto-metal psychedelic fuzz-fests march on with sweet melodies shrouded by psyched-out oscillations. This is an album that should be measured on the Geologic Time Scale.
"The path to a unique stoner sound is littered with seeds and stems, sick tones and thick riffs—and in this case, with cavernous clean vocals and catchy choruses. In 2009, Blood is an enjoyable departure from the social norms and mores of heaviness"
"I'm digging it...pretty heavy stuff."
"Heavy fuzz, psych undertones, grooves spreading over sunny fields and vocals that seem to retain a softness even when shouted"
"Where many stoner / sludge / doom bands are often stuck in a bombardment of riffs...Snail has a clear ear for dynamics and subtleties"
"Beatle-esque vocals, perfect songwriting and blazing distortion...Snail kills"
---
All Channels Are Open (EP)
Released 1994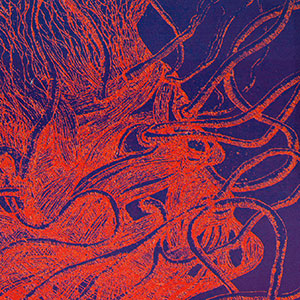 All Channels Are Open was released about a year after the S/T album and did not receive much label support. It consisted of one song from the S/T album (Full-Acid), three original Snail tunes and a cover of Falling Over The Edge, which was originally performed by Mark's previous band P.A.S.T.E. Falling Over The Edge was created by playing the original P.A.S.T.E. vinyl 7" at the incorrect speed...slowing it down and making it heavier. Mark then laid backmasking and additional vocal tracks over the song. All songs were recorded on cassette 4-track except Full-Acid.
---
Snail
Released 1993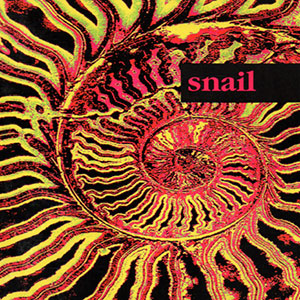 Recorded at Razor's Edge Studio in San Francisco, California - the birthplace of Sleep's Holy Mountain. Snail's Self-Titled album was released in 1993 and contributed to the early Stoner Rock era.
"Snail is a way psyched out interstellar mind feast...severely coated with lysergic residue and bongwater."
"Yes, Yes, YES! All blunt edges and slabs of pounding sound, buy or die"
"They fucking rock..."
"Distorted trippy fuzz...the kind of experimental lunacy you wish more bands would indulge their talents in."
"Big fuzzy guitars that crawl as slow as a big fuzzy slug."
"While Snail's full-throttle jams stand on their own, it's the beastly sludge-tones of the guitars that pulverize me every time. I'm pulp...and I love it."