SNAIL: FRACTAL ALTAR
New album out now on Argonauta Records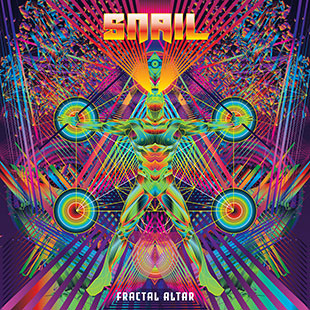 "...Snail don't sound like anything so much as themselves, and they sound free in terms of their craft. On their fourth release since coming back from a 16-year break, the most immediate attitude one can glean from listening is that they're doing what they want to do."
"...Fractal Altar shows off slick songwriting that's thoughtful and almost seems tongue-in-cheek. The more unusual moments on the album help make it memorable, and they're often contrasted against darker and more intense moments as if to cement their oddness...these dynamics build up the momentum through the album until arriving at the closer, "Fractal Altar," where much of the nuance is cast off in favor of volume. While entire albums are (quite frequently) dedicated to this sound exclusively, it seems to resonate much more strongly here, silhouetted against the other facets of Snail's psychedelic might. Plus, whirling canyons of apocalyptic fuzz seem to be a good place for the record to conclude: as if hinting at further doom as yet unrealized, the final throes of "Fractal Altar" are cut off rather than fading away."
SNAIL: NOTHING LEFT FOR YOU / FEARLESS
New single - Bandcamp exclusive
A preview of the upcoming LP release with a cover of Pink Floyd's 'Fearless!'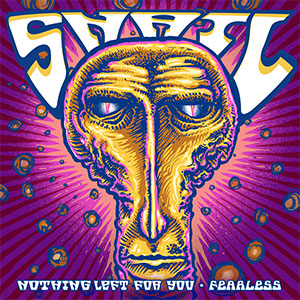 SNAIL: FERAL
Out now on Small Stone Records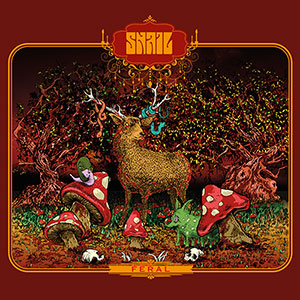 "...to be blunt, Feral is easily among the best records I've heard this year...It is their finest work to-date, and only seems to set up continued future expansion."
"Snail have been around since 1992, 20 years later they delivered their masterpiece."
"Snail's sound drifts in and out of your head, prompting different feelings, different vibes, and pulls them all together in a swirl of well-crafted songwriting...Really, do yourself a favor and listen to this."
"I think this might be one of the most versatile stoner rock / doom albums I've ever heard...My fingers hurt from all the praise they had to write down but fact remains, this album kicks ass."